Welcome to
Rocco's Pizzeria
You Deserve a Finely-Crafted Pizza
Every Rocco's Pizza is Made from Scratch & Served to Share
As Steinbach's premier pizzeria, our reputation is built on a high-quality menu and impeccable standards inside the kitchen and out. We're passionate about what we serve, deliver, and package for later. It's a commitment to excellence that extends into a supportive community. We're grateful to give back by valuing our customers, employees, and neighbours and through our take-and-bake fundraisers. This is finely-crafted pizza—from the community, for the community.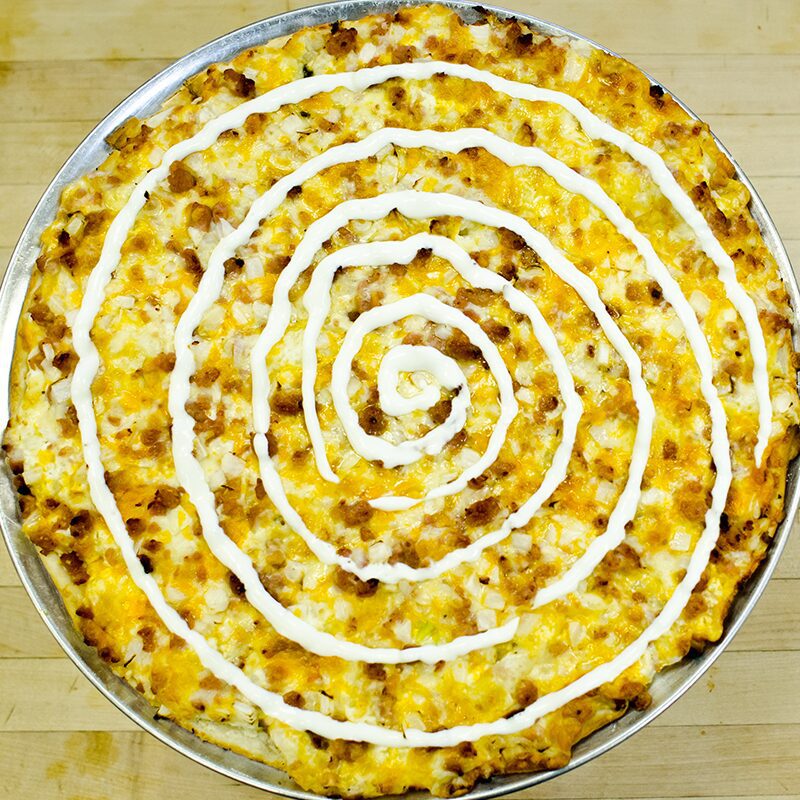 Take-And-Bake Pizza Fundraisers
Rocco's is proud to support local organizations through popular Take-And-Bake fundraising. We do the heavy lifting, and the pizzas sell themselves!
Ask us about how we can support your endeavours.
What Our Diners Are Saying
"Friendly service. Delicious pizza. Thin crust and tasty sauce. The wings were good, too. Thank you!"
– Sabrina
"First time trying Rocco's, and it was NOT a disappointment! Everything was delicious. The best fried chicken we've ever had! Wow! We will never order chicken elsewhere again."
– Taylor
"We cannot say enough nice things about Rocco! The pizzas are incredible, and the service is second to none! Our rescue has done two fundraisers with them; they have been nothing short of wonderful to work with. Thank you!"
– Popcorns & Binkies Rescue Haven