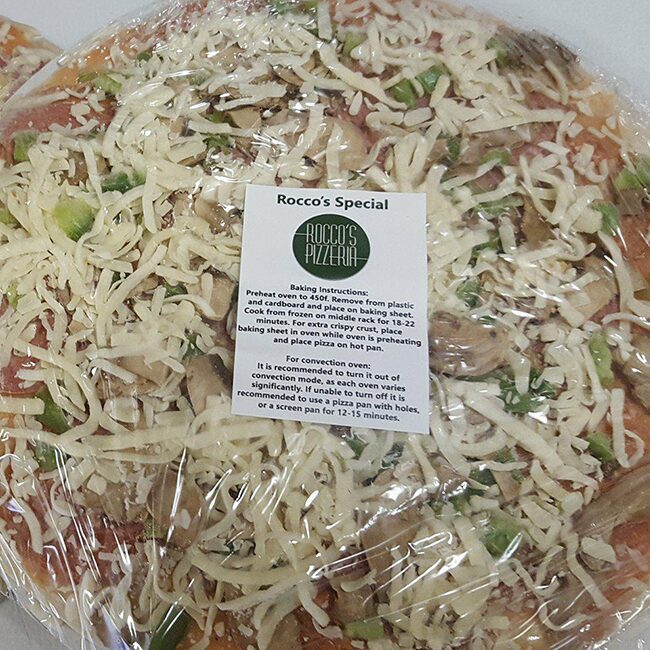 Fun, Delicious, Proven Fundraising
Take-And-Bake
Let our kitchen help your organization through Rocco's Take-And-Bake fundraiser! Whether you're a school, a daycare, a sports team, or another local entity, Damian and Jodi would love to sit down with you and learn how they can lend a hand.
Rocco's will prepare and package your pizzas and—if you want—deliver them to your drop-off location. You'll offer them to your supporters for $12.50 and keep $5 for your organization. Chances are your friends and neighbors already enjoy our pizza, so they'll sell themselves.
Let us know how we can help your organization achieve its financial goals.
Fill the form below or call
(204) 326-6496
or
visit us
in-store.
"*" indicates required fields